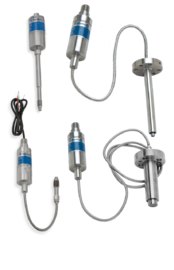 SPX-T - 3 Series
TSPX-T (Series 3) is an intelligent 4-20 mA series of sensors that includes temperature compensation and Dynisco Innovation - DynaLarity ™. The SPX-T delivers the most powerful sensors in the range. Temperature compensation is based on RTD measurements that compensate for temperature changes that reduce temperature variations and increase accuracy. There is no need to perform a temperature calibration after installing the sensor.

DynaLarity uses an advanced algorithm that will linearize offsets on the sensor. The combined temperature compensation and DynaLarity functions reduce temperature-related deviations by up to 80% and improve accuracy by more than 60% compared to other sensors. Combined temperature sensors are also available (RTD or 4-20mA). HART communication is a standard in this series. SPX 3 series with welded non-removable construction designed for use in potentially explosive atmospheres and other demanding applications.

These amplified transmitters eliminate the need for external signal conditioning. All models can be directly connected to high-level distributed control systems, PLCs, computers, and similar control systems.
PERFORMANCE CHARACTERISTICS
Pressure range:

from 35 bar up to 700 bar
from 500 bar up to10 000 PSI
from 3.5 MPa up to70 MPa

from 3.500 KPa up to70 000 KPa

from 35 kg/cm2 up to700 kg/cm2

Accuracy:

32xx:

± 0.25% for pressure range > 3,000 psi

± 0.5% for pressure range = 1,500 psi

± 0.75% for pressure range < 1,500 psi


33xx:

± 0.15% for pressure range > 3,000 psi
± 0.25% for pressure range = 1,500 psi
± 0.5% for pressure range < 1,500 psi

Overload capacity:

Repeatability:

0.1 % f.s.v

Material in Contact with Media:

15-5 PH SST DyMax coating

Sensor connection:

1/2"-20 UNF , M18 x 1.5

Mounting torque:

3242: 500 inch-lbf max
3243: 50 inch-lbf max
3342: 500 inch-lbf max
3343: 50 inch-lbf max
3290: 350 inch-lbf max
3291: 350 inch-lbf max
3390: 350 inch-lbf max
3391: 350 inch-lbf max

Sensor construction:

according to the configuration
TEMPERATURE CHARACTERISTICS
| | | |
| --- | --- | --- |
| | Max. membrane temperature: | |
| | Zero shift (due to temperature): | - |
| | ------------------------------------------- | ------------------------------------------------------------------ |
| | Max. sensor body temperature: | 85°C |
| | Zero shift (due to temperature): | - |
| | Shift sensitivity (due to temperature): | - |
ELECTRICAL CHARACTERISTICS
| | | |
| --- | --- | --- |
| | | 16 - 36 Vdc (Standard); 16 - 30 Vdc (ATEX IS) |
| | | 4 - 20 mA with optional HART ™ |
| | | - |
| | Connector: | 6 Bendix PIN connector |
| | Leakage Resistance: | 500 Ω @ 24 Vdc, 1,000 Ω @ 36 Vdc |
| | Internal Shunt Calibration: | 80% f.s.v ± 0.50% f.s.v |
SENSOR DIMENSIONS:

CONNECTOR CONNECTION: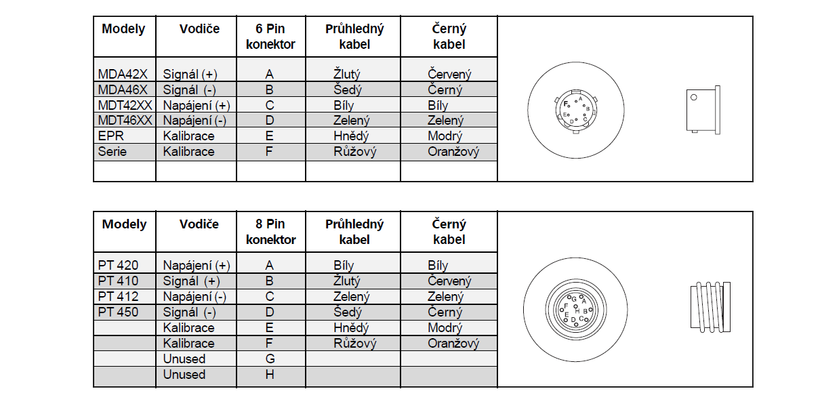 Certification & Approval
| | |
| --- | --- |
| | |
| | |
| | EAC - The Eurasian Conformity mark |
| | GOST Approval |
| | |
| | |
| | |
| | |
| | |
| | Explosion Protection Certificate of Conformity |
| | |