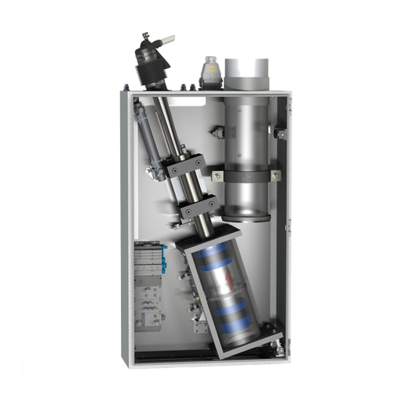 AUTO PELLET SAMPLER
Innovative pellet sampling unit for laboratory applications The AUTO PELLET SAMPLER is designed for the lab or any other designated place where pellet samples from the production are needed.
The fully automatic sampling system transports a container specially developed to collect pellets from the classifying sieve to the measuring device – overcoming several floors or distances of up to 300 m is no obstacle.
Inquiry system
Configure your own product according to your requirements and needs. If you are unsure of the configuration, provide us in the notes the necessary information about the existing sensor or product, even a competitor. We will be happy to help you find an alternative MAAG products. If your request is urgent, let us know. We will do our best to help you resolve this situation to your satisfaction as quickly as possible. If we have all the information, we are able to offer a model with minor differences.
If you need more information do not hesitate to contact us.
Configuration code
TECHNICAL PARAMETERS
| | | |
| --- | --- | --- |
| | Dimensions: | 600 x 1367 x 274 mm |
| | Weight: | 60 kg |
| | Operating temperature: | 0 - 60 o C |
| | Humidity: | 40 - 85 % relF |
| | Container size: | Ø 171 x 350 |
| | Sample size (adjustable): | 0,5 - 2,0 kg |
| | Typical sample size: | 1 - 2 kg |
| | Air pressure (oil-free): | 5 - 8 bar |