Dynisco Company
Již více než 60 let s odhodlání pomáhat zákazníkům, poskytuje Dynisco nástroje a služby pro polymerní průmysl umožňující svým zákazníkům "window into the process" - náhled do procesu výroby. Dnešní zákazníci potřebují přesné informace, které jim umožní ověřit a v případě potřeby přizpůsobit jejich proces, aby zajistili, že jejich výrobky splňují přesné specifikace. Informace, které poskytují tyto přístroje umožňují našim zákazníkům udržet proces konzistentní bez ohledu na jejich globální umístění. Portfolio Dynisco představuje velké množství senzorů (snímačů), vyhodnocovací a zobrazovací techniky spolu s laboratorními přístroji s možností online napojení přímo ve výrobě a tím Vám dokážeme poskytnout nejpřesnější informace o Vašem procesu výroby na trhu, v oblasti měření reologických vlastností polymerů, tlaku a teploty.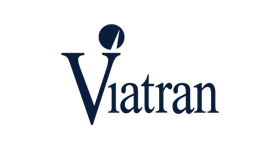 Viatran Company
Viatran je světovým lídrem v poskytování inovativních snímačů tlaku a hladiny. Naše vysoce přesné a robustní snímače tlaku poskytují opakovatelná měření v širokém rozsahu tlaků a teplot. Senzory tlaku Viatran nabízejí mV/V, a mA výstupy spolu s celou řadou elektrických připojení a armatur pro tlakové porty. Naše produktové řady tlakových snímačů zahrnují standardní snímače tlaku, vysoce přesné snímače tlaku, snímače diferenciálního tlaku, ponorné snímače tlaku, snímače procesního tlaku, snímače sanitárního tlaku, snímače tlaku pod omítku, snímače tlaku v náročných podmínkách a speciální snímače tlaku.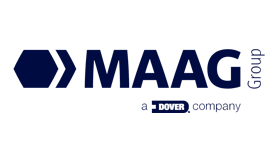 Maag Company
Maag Pump Systems, Automatik Plastics Machinery, Gala Industries, Reduction Engineering Scheer and Ettlinger - pět úspěšných a zkušených společností spojilo své síly, aby se staly globálními partnery pro polymerní průmysl. Jako výrobce zubových čerpadel, peletizačních a filtračních systémů a drtičů, nabízíme špičkové vybavení pro vaše náročné požadavky - nejen pro aplikace polymerů, ale také pro chemický, petrochemický, farmaceutický a potravinářský průmysl. Nabízíme přizpůsobená produktová řešení a služby z jednoho zdroje, abychom maximalizovali výkon a vytvořili konkurenční výhodu. K dispozici máme více než 1 000 zaměstnanců s dlouholetými know-how. Naši odborníci vám mohou pomoci a představit řešení, které nejlépe vyhovuje vašim individuálním požadavkům.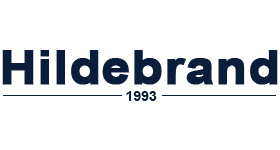 Hildebrand Company
Hildebrand vyvíjí a vyrábí tvrdoměry pro elastomery, plasty a nekovové materiály. Dodatečné zkušební zařízení jako jsou tloušťkoměry a hustoměry. Výroba a sídlo společnosti se nachází v německém Oberboihingenu. Abychom zajistili vysokou kvalitu našich výrobků, provádíme testy v speciální laboratoři pro zajištění kvality na tvrdost "Shore a IRHD". Díky tomu jsme schopni zajistit kvalitu plně odpovídají národním a mezinárodním standardům.
---