Technical support
Azurr-Technology technical support is fully available from Monday to Friday: 7:00 - 17:00
Technical support

Configuration assistance

We offer technical support and service within 48 hours of reporting the defect. In most cases, our technicians are able to eliminate the problem on site, if the situation does not allow them, they are equipped with replacement devices that will replace you with non-functional or damaged ones. They will teach you how to manipulate the new device and ensure that it will be restored to its original condition after a repair replacement. We offer our customers several technical support options. Choose the one that suits you best.

Our technicians are ready to help you at any time with setting and configuration, calibration or connection of indicators, controllers and other devices via phone, video call, shared screen, email or virtual reality (pilot). It only depends on you which method of communication you prefer and what is available in the current situation. Please prepare product configuration codes before contacting support.

How can we help you?

1) Phone assistance
Technical support is available to you all the time on the phone.
---
2) Electronic communication
Includes sharing of support materials via email. Possibility of assistance via video calls (Facetime, Viber, WhatsApp). Our site has a video-manual tab where you can come across the exact procedure for engaging or solving your problem.
---
3) Screen sharing via TeamViewer
If this is a device that is connected to your computer and the system has malfunctioned as part of an update, computer change, or other computer problem, we are able to assist you with troubleshooting through TeamViewer, which you can download for free here.
---
4) Virtual reality of remote support
The augmented reality of TeamViewer Pilot allows you to solve problems no matter how far you are. Thanks to the fact that you will see what we are showing you via our camera, this will provide you with visual support, including drawing key elements by drawing and highlighting real-world objects on your screen. Download TeamViewer_Pilot to your mobile device now:
---
5) Technical assistance on site
Should it happen that the problem persists despite all efforts through remote support or the situation requires spare parts, we will send you a technician who will try to fix the problem on the spot. If this is not possible, we will provide you with a replacement device for the time strictly necessary to resolve the problem.
---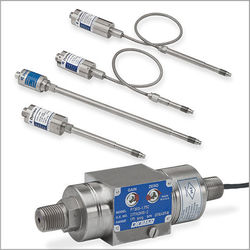 Pressure and temperature sensors
Dynisco pressure sensors are proud of their robustness, accuracy, long and reliable service life and more. But to achieve these values, proper installation, assembly and handling of these sensors during and after technological outages is required. Below you will find articles that will provide you with the most important information on how to handle the sensors, how to calibrate them and how to ensure correct assembly and disassembly. If you have any questions, do not hesitate to contact our service team, which will help you clarify all your questions.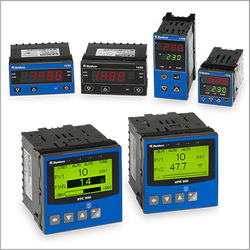 Indicators and regulators
Indicators and regulators are an important element that forms the control and regulation point in your production process. In order for these devices to communicate properly and work with input and output signals, it is necessary to ensure their correct configuration and operation. In this article below, we will teach you how to handle these instruments properly, how to easily calibrate sensors using these devices. Here you will also find detailed procedures on how to handle individual models of indicators and controllers.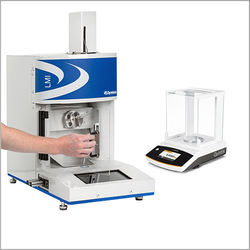 Laboratory Instruments
We provide training and professional assistance for Dynisco devices. The training takes place at the customer's place, where after the subsequent installation of the device we explain all its functions and teach the staff how to work with the device. Our specialists set aside enough time to pass on all the necessary knowledge to employees. They will stay in your establishment for as long as necessary, or they will repeat the visit. If you have any questions after the training, we are always available by phone or e-mail. Our goal is your satisfaction not only with our products or services.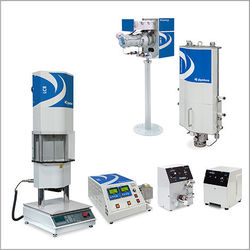 On-Line systems
The world is accelerating and the demands on quality are constantly increasing. Dynisco develops and manufactures systems for continuous measurement of polymer melt quality. No matter the application, each extrusion line can take on a new dimension. Thanks to our technologies, you can have immediate access to the quality of the processed material from virtually anywhere and at any time. Thanks to cloud technology backwards. Therefore, finding the quality of the produced material for a given batch has never been easier. You can even share results and reports and provide your customers with what every customer is looking for .... a guarantee of quality ... from now on online, anytime, anywhere. In these articles, you will find more information about how the systems work, how to set them up or what to look out for.