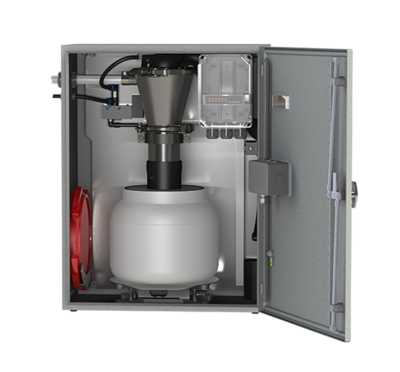 BATCH SAMPLER
Compact, fully automatic pellet sampling unit.Whether raw material or end product, modern industry often produces large quantities of bulk material. Regular analyses are required to ensure that pellets meet your quality standards. The BATCH SAMPLER is a compact, fully automatic system taking pellet samples by means of a suction lance at the end of the classifier.
Inquiry system
Configure your own product according to your requirements and needs. If you are unsure of the configuration, provide us in the notes the necessary information about the existing sensor or product, even a competitor. We will be happy to help you find an alternative MAAG products. If your request is urgent, let us know. We will do our best to help you resolve this situation to your satisfaction as quickly as possible. If we have all the information, we are able to offer a model with minor differences.
If you need more information do not hesitate to contact us.
MAAG Configuration code
TECHNICAL PARAMETERS
| | | |
| --- | --- | --- |
| | Rozměry: | 600 x 1367 x 274 mm |
| | Hmotnost: | 60 kg |
| | Provozní teplota: | 0 - 60 o C |
| | Vlhkost vzduchu: | 40 - 85 % relF |
| | Velikost kontejneru: | Ø 171 x 350 |
| | Velikost vzorku (nastavitelná): | 0,5 - 2,0 kg |
| | Typická velikost vzorku: | 1 - 2 kg |
| | Tlak vzduchu (bez oleje): | 5 - 8 bar |