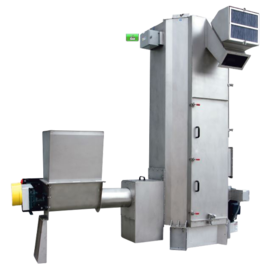 Centrifugal Dryer for Recycled Products
Pellet dryer designs are based on current product rate testing. Gala has been conducting extensive testing on our centrifugal recycled plastic pellet dryers at full production rates since early 2007.
Inquiry system
Configure your own product according to your requirements and needs. If you are unsure of the configuration, provide us in the notes the necessary information about the existing sensor or product, even a competitor. We will be happy to help you find an alternative MAAG products. If your request is urgent, let us know. We will do our best to help you resolve this situation to your satisfaction as quickly as possible. If we have all the information, we are able to offer a model with minor differences.
If you need more information do not hesitate to contact us.
MAAG Configuration code
ADVANTAGES
Door timed interlocks
Easy access
FEA designed
Clean operation
Low noise emissions
Low energy consumption
Suitable for various applications
Minimum floor space
Proven reliability