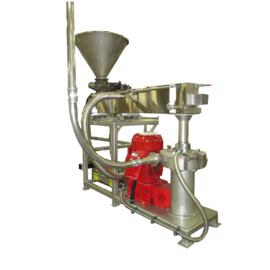 REC 100
Our cryogenic plastic pulverizer systems use liquid nitrogen to cool down a feed material prior to and/or during milling to either help prevent its melting or decomposition, or achieve embrittlement. Because each product is unique, throughput rates vary for powder production in ambient air.
Inquiry system
Configure your own product according to your requirements and needs. If you are unsure of the configuration, provide us in the notes the necessary information about the existing sensor or product, even a competitor. We will be happy to help you find an alternative MAAG products. If your request is urgent, let us know. We will do our best to help you resolve this situation to your satisfaction as quickly as possible. If we have all the information, we are able to offer a model with minor differences.
If you need more information do not hesitate to contact us.
MAAG Configuration code
ADVANTAGES
Higher yield of particles in your target range
Higher production rates
Improved process safety due to the nitrogen inertness