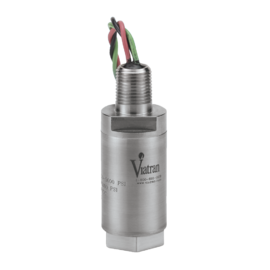 Model 848 Pressure Transmitter
848 is a mv/V output, oil fill sensor with hazardous location approvals. In ranges from 1.5 to 5K, the 848 is available in Vacuum, Absolute and Gage formats to cover a broad spectrum of applications.
Inquiry system
Configure your own product according to your requirements and needs. If you are unsure of the configuration, provide us in the notes the necessary information about the existing sensor or product, even a competitor. We will be happy to help you find an alternative Viatran product. If your request is urgent, let us know. We will do our best to help you resolve this situation to your satisfaction as quickly as possible. If we have all the information, we are able to offer a model with minor differences, which is in stock and you can have another product available the next day.
If you need more information do not hesitate to contact us.
Viatran Configuration Code:
PERFORMANCE
Full Scale Pressure Ranges
0-3 thru 0-5000 PSIG, PSIS
0-15 thru 0-5000 PSIA
.0-15 PSIV*
Linearity (Best Fit Straight Line)

≤ ±0.25%

Hysteresis

± 0.05% FSO

Repeatability

± 0.05% FSO

Full Scale Output (FSO)

mV/V

Zero Balance

≤ ±1% FSO

Long Term Stability

≤±0.25% FSO per 6 months

Response Time

≤ 1 mSec to reach 90% FSO

Temperature Effect on Zero

≤±1% FSO per 100°F (37°C)

Temperature Effect on Span

≤±1% FSO per 100°F (37°C)

Compensated Temperature

32°F to 180°F (0°C to 82°C)

Operating Temperature

-40°F to 185°F (-40°C to 85°C)

Storage Temperature Limits

-65°F to 250°F (-54°C to 121°C)

* For PSIV and Compound Range units:
Temperature Effect on Zero ≤±3.0% per 100°F
Compensated Temperature Range 32°F to 170°F (0°C to 77°C
Output signal
5 mv/V
Approved units mayhave an additional .19" housing length for vacuum and compound ranges
NG and NY hazardous location approval option codes are not available on vacuum and compound range unit
ELECTRICAL
Supply Voltage:

Power Supply Regulation Effect

Output Signal

3 to 5 PSI: 5 mV/V
10 PSI and up: 10 mV/

Circuit Protection

Output may be short-circuited indefinitely. Input polarity may be reversed. Over voltage protected to 1000 volts. <1 msec duration

Insulation Resistance

<5nS Conductance

Electrical Connection

1/2" NPT (M), 18 AWG wire, 72" lon

Wire Color Codes

Red +Power

Black +Signal

Green -Power

White -Signal

Brown Case Ground
MATERIALS OF CONSTRUCTION
| | | |
| --- | --- | --- |
| | | 304 and 316 stainless steel |
| | | |
| | Identification | |
| | Mounting | May be supported by pressure connection |
MECHANICAL
Pressure Connection:

1/4" - 18 NPT Female 1/4" - 18 NPT Female (0-3.3 thru 0-1034 bar

Proof Pressure:

<=500 PSI lesser of 3x or 1200 PSI
>=500 PSI lesser of 5x or 10K PS

Burst Pressure:

<=500 PSI lesser of 5x or 2400 PSI
>=500 PSI lesser of 5x or 10K PS

Weight

10 oz.
DIMENSIONS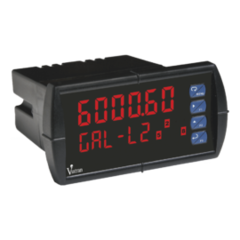 DL-AC-S4NE
The Viatran DL meter boasts specifications and functionality that make it one of the most advanced process meters available.