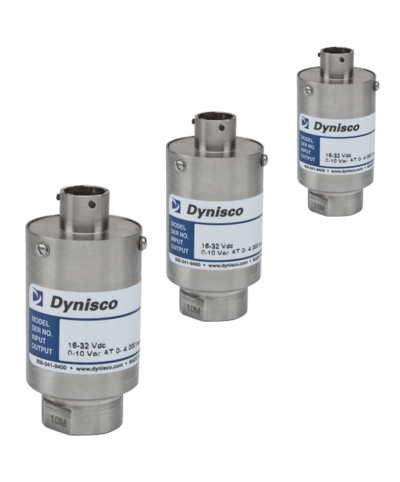 830 | 850 | 860
Models 830, 850 and 860 are sensors for general use, offering flexible design and accuracy of pressure measurement ± 0.50% of full range. The optional configuration allows users to specify pressure ranges, mounting connections and output signals that meet specific application requirements. The compact sensor ensures reliable operation in a wide range of industrial applications.
Inquiry system
Configure your own product according to your requirements and needs. If you are unsure of the configuration, provide us in the notes the necessary information about the existing sensor or product, even a competitor. We will be happy to help you find an alternative Dynisco product. If your request is urgent, let us know. We will do our best to help you resolve this situation to your satisfaction as quickly as possible. If we have all the information, we are able to offer a model with minor differences, which is in stock and you can have another product available the next day.
If you need more information do not hesitate to contact us.
Dynisco Configuration Code:
PERFORMANCE CHARACTERISTICS
Pressure range:

Accuracy:

± 0.5% FSO, (Including linearity, repeatability and hysteresis)

Overload capacity:

Sensor diaphragm:

17 - 4 PH, 15 - 5 PH stainless steel

Sensor connection:

1/8-27 NPT

Pressure fuse:
100 to 250 psi: 10x nominal pressure
500 to 3,000 psi: 5x nominal pressure
5000 to 10000 psi: 3x nominal pressure
15,000 to 30,000 psi: 2.5x nominal pressure
Sensor construction:
Sensor measuring head without process adapter
Weight:
850/860: 480g
830: 370 uncí
TEMPERATURE CHARACTERISTICS
Operating temperature range:

830: -54°C až +120°C

850/860: -29°C až +85°C

Zero shift (due to temperature):

830/850/860: ±0.018% FSO/°C
Standard ± 0.036% FS / ° C maximum

-------------------------------------------

------------------------------------------------------------------

Compensated range:
830/850/860: -18°C až +66°C
Zero shift
(due to electronics temperature):
830: ±0.018% FS/°C
850/860: ±0.036% FS/°C
ELECTRICAL CHARACTERISTICS
830: 10 Vdc recommended, 15 Vdc maximum
850: ± 12 to ± 16 Vdc, 24 to 32 Vdc
860: ± 14 to ± 16 Vdc, 24 to 32 Vdc

830: 3 mV/V ±2.0%
850/860: 5 Vdc/10 Vdc

Nastavení nuly:

830: ± 3% FSO
850/860: ± 5% FSO

Konektor:

6 PIN konektor Bendix

Izolační odpor:
830: 1,000 megaΩ @50 Vdc
850/860: 100 megaΩ @50 Vdc
Odporová kalibrace (R-Cal):
30/850/860: 80% ± 0,5% FSO (typické) 80% ± 1% FSO (max)
Vstupní proud:
850/860: 45 mA (maximum) @ 2K zatížení
ROZMĚRY SNÍMAČE:

| | |
| --- | --- |
| | |
| | |
| | EAC - The Eurasian Conformity mark |
| | |
| | |