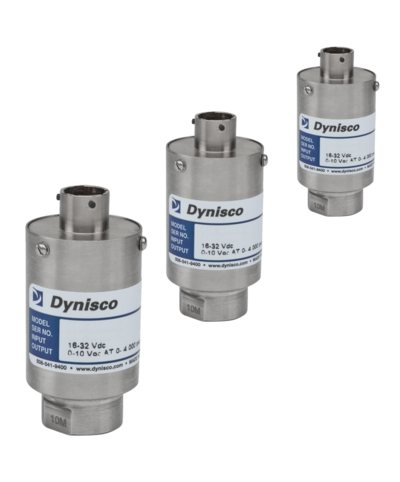 831 | 851 | 861
Models 831, 851 and 861 have universal signal converters with a compact design and pressure measurement accuracy of ± 0.25% of full power range. The optional configuration allows users to select a pressure range, mounting connection and output signal that meets the specific requirements of the application. The adhesive mV sensor ensures reliable operation in a wide range of industrial applications.
Inquiry system
Configure your own product according to your requirements and needs. If you are unsure of the configuration, provide us in the notes the necessary information about the existing sensor or product, even a competitor. We will be happy to help you find an alternative Dynisco product. If your request is urgent, let us know. We will do our best to help you resolve this situation to your satisfaction as quickly as possible. If we have all the information, we are able to offer a model with minor differences, which is in stock and you can have another product available the next day.
If you need more information do not hesitate to contact us.
Dynisco Configuration Code:
PERFORMANCE CHARACTERISTICS
Pressure range:

from 100 psi to 30,000 psi

Accuracy:

± 0.25% FSO, (Including linearity, repeatability and hysteresis)

Overload capacity:

100 - 250 psi: 10 x nominal pressure
500 - 3,000 psi: 5 x nominal pressure
5000 - 10,000 psi: 3 x nominal pressure

Sensor diaphragm:

17 - 4 PH, 15 - 5 PH stainless steel

Sensor connection:

1/8-27 NPT

Mounting torque:

25 Nm - 55 Nm

Pressure fuse:

1.5 x nominal pressure

Sensor construction:
Sensor measuring head without process adapter
construction material 303, 304 stainless steel
TEMPERATURE CHARACTERISTICS
Max. sensor temperature:

831: -54 °C až + 120 °C
851/861: -29 °C až +85 °C

Zero shift (due to temperature):

831/851/861: ± 0,009% FS / °C

Range shift (due to temperature):
831/851/861: ± 0,009% FS / °C

-------------------------------------------

------------------------------------------------------------------

Max. sensor body temperature:

120°C (831) and 85°C (851/861)
ELECTRICAL CHARACTERISTICS
831: 10 Vdc recommended, maximum 15 Vdc
851: ± 12 to ± 16 Vdc, 24 to 32 Vdc
861: ± 14 to ± 16 Vdc, 24 to 32 Vdc

831: 3 mV/V ± 0.5%
851/861: 5 Vdc/10 VDC

Input / output resistance:
831: 350 ±10 Ohms

Zero and span setting:

831: ± 2% FSO
851/861: ± 5% FSO

Connector:

6 PIN Bendix connector

Insulation resistance:
831: 1000 megohms @ 50 VDC
851/861: 100 megohms @ 50 Vdc
Resistance calibration (R-Cal):

80% ± 0.5%
ROZMĚRY SNÍMAČE:

Certification & Approval
| | |
| --- | --- |
| | |
| | |
| | EAC - The Eurasian Conformity mark |
| | |
| | |