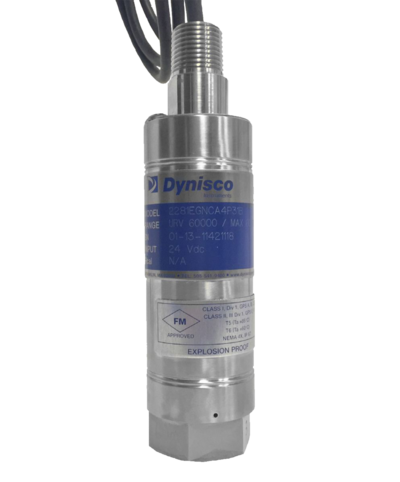 SPX 2280 |2281
Dynisco SPX228X is a versatile rugged intelligent 4-20 mA industrial pressure sensor designed for use in
dangerous places (danger of explosion). Models are available in PSIG, PSIA and PSIS systems. Optional
pressure fittings and electrical connectors are available.
Inquiry system
Configure your own product, according to your requirements and needs. If you are not sure about the configuration, tell us in the notes the necessary information about the existing sensor or product, even a competitor. We will be happy to help you find an alternative Dynisco product. If your request is urgent, let us know, we will do our best to help you resolve this situation to your satisfaction as quickly as possible. If we have all the information, we are able to offer a model with minor differences, which is in stock and you can have the necessary product the next day.
Tlakové snímače řady: SPX_2280_2281
PERFORMANCE CHARACTERISTICS
Pressure range:

Accuracy:

2280 ± 0.5%

2281 ± 0.25%

Overload capacity:

1.5 x FSO; 250 - 30,000 psi 1.2 x FSO; 35,000 - 72,500 psi

Repeatability:

0.1% cel. sensor range

Sensor diaphragm:

15-5 PH & 17-4 PH SST

Sensor connection:

1/2"-20 UNF , M14 x 1.5 , M18 x 1.5 , M22 x 1.5

Mounting torque:

25 Nm - 55 Nm

Pressure fuse:

250 psi: 10 X FSO 500 - 3,000 psi: 5 X FSO 5,000 - 10,000 psi: 3 X FSO 15,000 - 30,000 psi: 2.5 X FSO 40, 000 - 72,500 psi: 1.5 X FS

TurnDown:
3:1 Turndown
Sensor construction:
TEMPERATURE CHARACTERISTICS
Max. membrane temperature:

Zero shift (due to temperature):

-------------------------------------------

------------------------------------------------------------------

Max. sensor body temperature:

0 do 150°F (-18 to 65°C)

Zero shift (due to temperature):

All models: 0.01% F.S./°F max (0.02% F.S./°C max)

Displacement sensitivity:
(due to temperature)

All models: 0.02% F.S./°F max (0.04% F.S./°C max)
ELECTRICAL CHARACTERISTICS
| | | |
| --- | --- | --- |
| | | 16 - 36 Vdc (Std); 16 - 30 Vdc (ATEX IS) |
| | | 4 - 20 mA, with optional HART ™ |
| | Zero setting: | |
| | Insulation resistance: | 500 Ω @ 24 Vdc, 1,000 Ω @ 36 Vdc |
| | Resistance calibration (R-Cal): | 80% of duty. range ± 0.50% of the total range |
ROZMĚRY SNÍMAČE 2280:

ROZMĚRY SNÍMAČE 2281: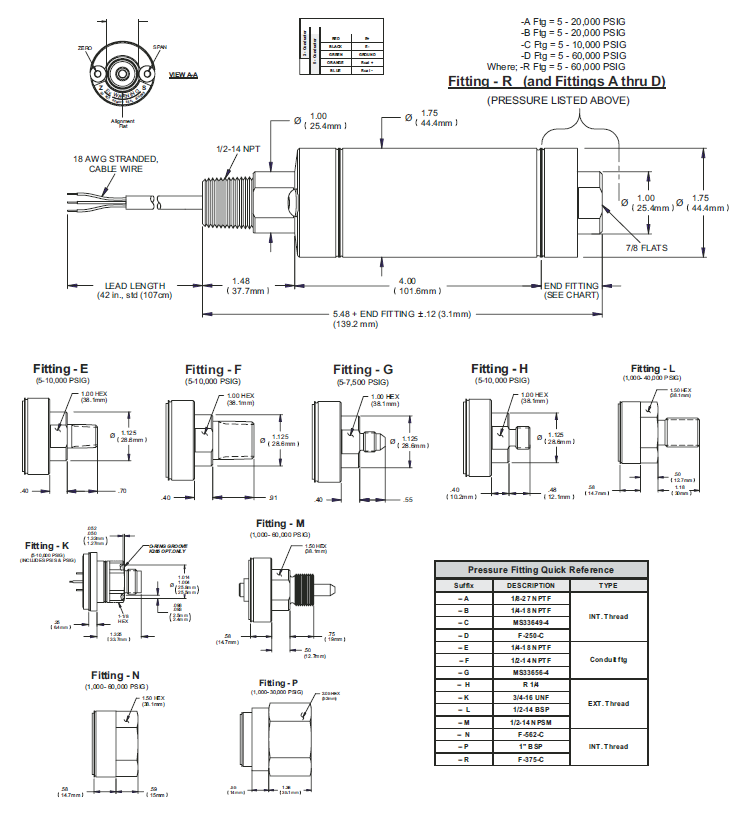 Certification & Approval
| | |
| --- | --- |
| | |
| | |
| | EAC - The Eurasian Conformity mark |
| | GOST Approval |
| | |
| | |
| | |
| | |
| | |
| | Explosion Protection Certificate of Conformity |
| | |