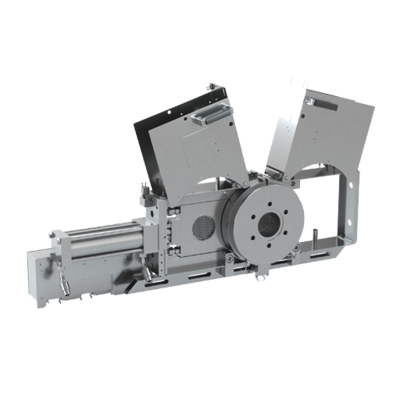 FSC-OEM
Optimized flat screen changer for processing of plastics. The flow optimized new version of MAAG´s FSC hydraulic and manual screen changers assist operators of plastic extrusion lines in achieving a reduced equipment footprint, reduced residence time and improved residence time distribution. The ultra compact design is maintenance friendly, and provides precise flow even at high discharge pressures. The ultra short flow channels reduce pressure drop, promote a more uniform product temperature, allowing this generation of screen changer to perform where others have reached their limits.
Inquiry system
Configure your own product according to your requirements and needs. If you are unsure of the configuration, provide us in the notes the necessary information about the existing sensor or product, even a competitor. We will be happy to help you find an alternative MAAG products. If your request is urgent, let us know. We will do our best to help you resolve this situation to your satisfaction as quickly as possible. If we have all the information, we are able to offer a model with minor differences.
If you need more information do not hesitate to contact us.
Configuration code