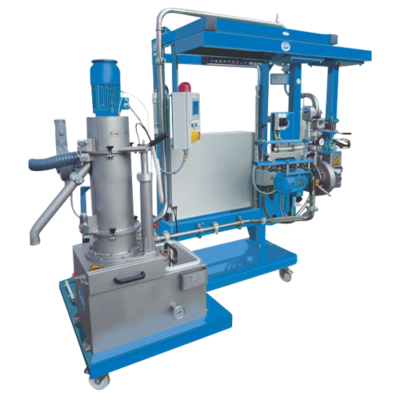 LPU® Laboratory Pelletizing System
Pellet Processing Systems for the Plastics Industry
Gala's LPU® Laboratory Underwater Pelletizing System is specifically designed for laboratory developmental work, market sampling, and light pellet production on materials such as PE, PP, ABS, PA 6, PA 6.6, PET, PBT, PPO, and more. The system is designed for pelletizing rates up to 100 kg/h (20–220 lbs/hr), depending on the material for underwater pelletizing processes.
Inquiry system
Configure your own product according to your requirements and needs. If you are unsure of the configuration, provide us in the notes the necessary information about the existing sensor or product, even a competitor. We will be happy to help you find an alternative MAAG products. If your request is urgent, let us know. We will do our best to help you resolve this situation to your satisfaction as quickly as possible. If we have all the information, we are able to offer a model with minor differences.
If you need more information do not hesitate to contact us.
Configuration code
ADVANTAGES
Easy to clean
Simple & easy to operate
Lightweight, portable
Designed to be affordable
Requires few inexpensive replacement parts
Technical data
Throughput rate 100 [kg/h]