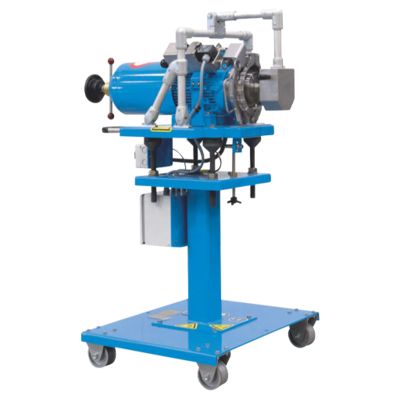 MAP
Manually Adjustable Pelletizer
The Manually Adjustable Pelletizer (MAP), a underwater pelletizing application, features a manual adjusting wheel to position the blades against the die plate. This simple blade adjustment design of the underwater pelletizer provides visual blade wear indication and maximum control of blade position. The unique design of the axial advance system replaces the need for a bearing housing assembly. The MAP design requires only one long life thrust bearing for accurate adjustments.
Inquiry system
Configure your own product according to your requirements and needs. If you are unsure of the configuration, provide us in the notes the necessary information about the existing sensor or product, even a competitor. We will be happy to help you find an alternative MAAG products. If your request is urgent, let us know. We will do our best to help you resolve this situation to your satisfaction as quickly as possible. If we have all the information, we are able to offer a model with minor differences.
If you need more information do not hesitate to contact us.
Configuration code
ADVANTAGES
Simple blade adjustment
Flexibility of application
Easy to upgrade to automatic blade adjustment
Technical data
Throughput rate 1500 [kg/h]
Engine 45 [kw]