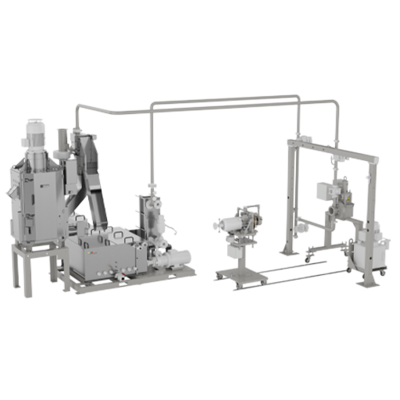 ZHULI®
Advanced, cost-effective underwater pelletizing technology
ZHULI® is an underwater pelletizing system with integrated pellet dryer and process water handling, designed to process a wide range of polymers and thermoplastics. The efficient system is characterized by high flexibility and small footprint. ZHULI® is manufactured locally with key components made in Germany. With an installed base of more than 9,000 underwater pelletizing systems, we help our customers to achieve the maximum level of profitability.
Inquiry system
Configure your own product according to your requirements and needs. If you are unsure of the configuration, provide us in the notes the necessary information about the existing sensor or product, even a competitor. We will be happy to help you find an alternative MAAG products. If your request is urgent, let us know. We will do our best to help you resolve this situation to your satisfaction as quickly as possible. If we have all the information, we are able to offer a model with minor differences.
If you need more information do not hesitate to contact us.
MAAG Configuration code
​​TECHNICAL DATA
| | | | |
| --- | --- | --- | --- |
| | System components | ZHULI ® SLC | ZHULI ® MAP |
| | Pelletizer | SLC | MAP |
| | Power | 4 kW | 5.5 kW |
| | Process Water System | PWS45 | PWS45 |
| | Pellet dryer | CENTRO 150 | CENTRO 150 |
| | Polymer diverter valve | standard | standard |
| | Throughput | 50 – 1200 kg/h | 50 – 1800 kg/h |
| | Pellet size | 2.5 – 5 mm | 2.5 – 5 mm 0.5 – 1 mm (micropellets) |