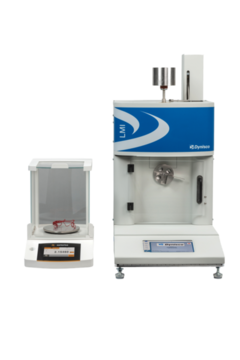 The LMI is a cultivation of feedback from customers incorporating a series of key features and options: Color Touch-Screen Display incorporating a user friendly menu structure, USB communications, pneumatic weight lift system with stackable weights, a force packer, higher accuracy digital encoder, software and NEW! auto cutter option.
The melt flow indexer provides results in the form of MFR, MVR, Melt Density, IV, Shear Viscosity and Shear Rate.
Meets standards:
ASTM D1238 and D3364, ISO 1133, BS 2782, DIN 53735, JIS K7210.