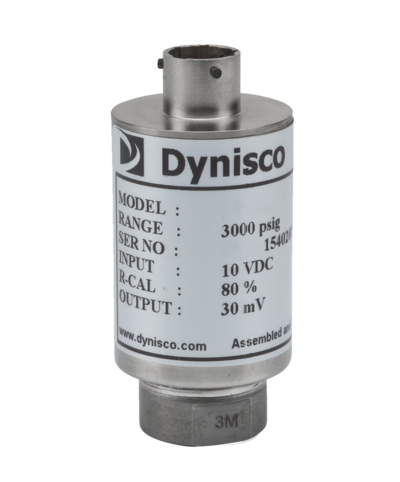 PT139 | PT139A
Tlakové snímače PT139 a PT139A Dynisco jsou určeny k měření hydraulického tlaku v extrémních podmínkách testování vozidel, stojanů a jiných hydraulických a pneumatických aplikacích. Tyto snímače odolávají cyklickému tlaku a poskytují vynikající výkon během náročných průmyslových podmínek.
Kompaktní a robustní design je ideální pro aplikace s omezeným prostorem. Celo svařovaná ocelová konstrukce je ideální pro náročné průmyslové aplikace. Díky utěsnění jsou ekologicky přátelské a zabraňují tak nežádoucí kontaminaci systému.
Inquiry system
Configure your own product according to your requirements and needs. If you are unsure of the configuration, provide us in the notes the necessary information about the existing sensor or product, even a competitor. We will be happy to help you find an alternative Dynisco product. If your request is urgent, let us know. We will do our best to help you resolve this situation to your satisfaction as quickly as possible. If we have all the information, we are able to offer a model with minor differences, which is in stock and you can have another product available the next day.
If you need more information do not hesitate to contact us.
Dynisco Configuration Code:
PERFORMANCE CHARACTERISTICS
Pressure range:

PT139 only:
0-15, 0-25, 0-50, 0-75, 0-100, 0-250

PT139, PT139A:
0-300, 0-500, 0-1,000, 0-2,500, 0-5,000, 0-10,000

Accuracy:

± 0.5% FSO, (Including linearity, repeatability and hysteresis)

Burst pressure:

Safe overpressure:

2 x nominal pressure

Sensor diaphragm:

17 - 4 PH, 15 - 5 PH stainless steel

Sensor connection:

1/8-27 NPT

Mounting torque:

25 Nm - 55 Nm

Sensor construction:

Sensor measuring head without process adapter
TEMPERATURE CHARACTERISTICS
| | | |
| --- | --- | --- |
| | Max. sensor temperature: | |
| | Compensated range: | |
| | ------------------------------------------- | ------------------------------------------------------------------ |
| | Zero shift (due to electronics temperature): | ±0.014% FS/°C |
| | Range shift (due to electronics temperature): | ±0.014% FS/°C |
ELECTRICAL CHARACTERISTICS
| | | |
| --- | --- | --- |
| | | 10 Vdc Recommended, 15 Vdc maximum |
| | | 3.33mV / V, 0-10Vdc or 4-20mA |
| | Input resistance: | |
| | Output resistance: | 420 Ohms ±20% |
| | Resistance calibration (R-Cal): | 80% of duty. range ± 0.50% of the total range |
ROZMĚRY SNÍMAČE:

Certification & Approval
| | |
| --- | --- |
| | EU Declaration of Conformity |
| | |
| | EAC - The Eurasian Conformity mark |
| | GOST Approval |
| | |
| | Safety Integrity Level - SIL2 |
| | |
| | |
| | |